All of the in-game text for the first major RPG on the Xbox 360, "Enchant Arm," over 390,000 Japanese characters, and subsequent extra work for additional material added in porting the game to the PlayStation 3.
All of the text for two major RPGs on the Nintento DS, along with numerous other DS games.
Work on numerous Nintendo Wii titles, including "No More Heroes."
All of the in-game text and voice acting scripts for upcoming PlayStation 3 / Xbox 360 title "Rainy Woods", still in development, that will use English voices in both the Japanese and American versions.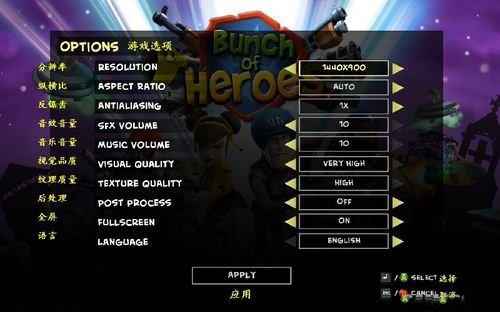 Project Details

Project Summary

Corroboration


translation
Volume: 80000

International Centre for Settlement of Investment Disputes (several cases)
Law (general)


Translation
Volume: 11000 words
Languages:
Spanish to English

DEFENSELESSNESS OF TRANSGENDER HUMAN RIGHTS DEFENDERS



Government / Politics


Translation
Volume: 200000words
Languages:
Spanish to English


UN Women

Government / Politics

No comment.


Translation
Volume: 7000 words
Languages:
Spanish to English

Financial Statements Independent Auditor's Report

Finance (general)

No comment.


Translation
Volume: 5000 words
Languages:
Spanish to English

Sponsorship Agreement for top Spanish Football Club

Sponsorship Agreement for top Spanish Football Club
Law: Contract(s)

No comment.


Translation
Volume: 35000 words
Languages:
Spanish to English

NINE GAMING REGULATION DOCUMENTS (SPAIN)
Nine Separate Gaming documents of around 35,000 words in total. Mostly translation and some proofreading and editing.
Law (general)

No comment.


Translation
Volume: 5710 words
Languages:
Spanish to English

GAMING REGULATIONS/TECHNICAL SPECIFICATIONS
National Gaming Commission MINISTRY OF FINANCE AND ECONOMY - SPAIN
Law (general)

No comment.


Translation
Volume: 4523 words
Languages:
Spanish to English

AGREEMENT FOR PROVISION OF CUSTOMS CLEARANCE SERVICES FOR FOREIGN TRADE GOODS
CUSTOMS LAW/IMPORT REGULATIONS

Law: Contract(s)

No comment.


Translation
Volume: 6089 words
Languages:
Spanish to English

SECRETARÍA DE SEGURIDAD PÚBLICA EN MATERIA DE DERECHOS HUMANOS

ACCIONES REALIZADAS DEL 1° DE DICIEMBRE DE 2006 AL 6 DE JULIO DE 2009 EN LA SECRETARÍA DE SEGURIDAD PÚBLICA EN MATERIA DE DERECHOS HUMANOS

Government / Politics

No comment.


Translation
Volume: 7143 words
Languages:
Spanish to English

32-page HSE (Health, Safety and Environment) Plan Mexican Dredging Company



Construction / Civil Engineering

No comment.


Translation
Volume: 3700 words
Languages:
Spanish to English

Business Continuity Plan for Major Oil Company

BCP covering the sales, invoicing, credit and supply processes

Business/Commerce (general)


Translation
Volume: 5659 words
Languages:
Spanish to English

BASES DE LA LICITACIÓN PÚBLICA



Business/Commerce (general)


Translation
Volume: 4005 words
Languages:
Spanish to English

Document detailing logistics solution

(for Major National and International Transport and Logistics Company)

Business/Commerce (general)